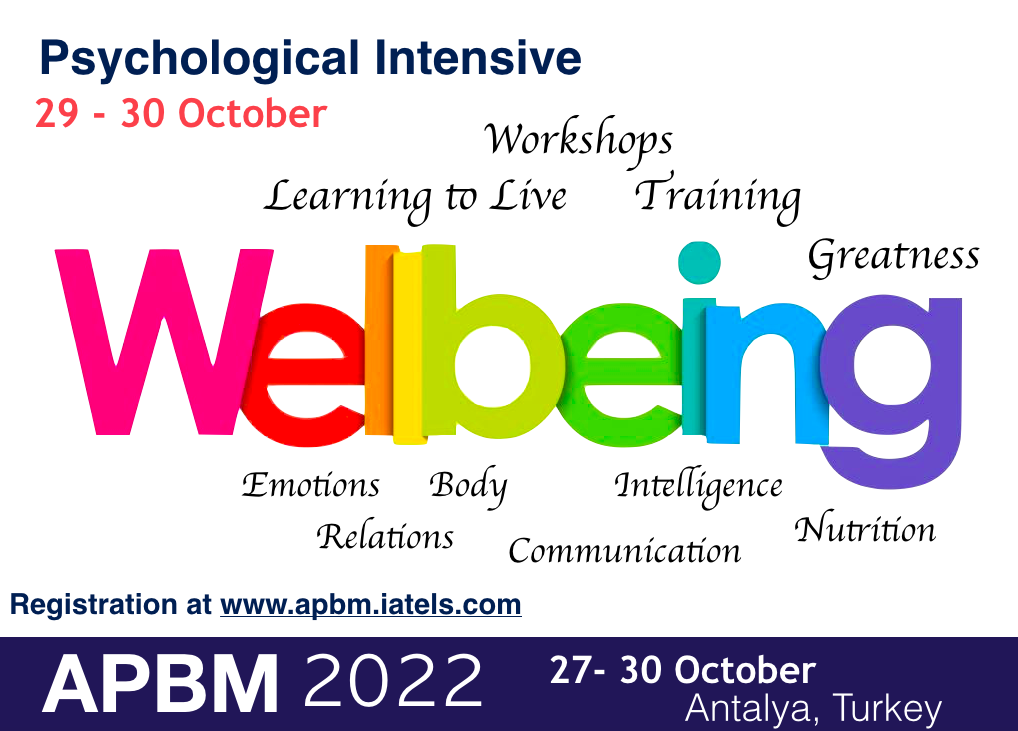 In the context of the conference APBM 2022, there going to be a program Psychological Intensive "Well-Being" organised for all those who are interested in psychology, self-development and new psychological practices.
Held in Antalya, it is believed to be a great opportunity to regain yourself at the seaside of the Mediterranean Sea in the end of October, when the area is not that much overcrowded with the tourists and visitors, and at the same time the sea and the weather are still calling for pleasure and enjoyment.
The program will last for two days.
During this time, our participants will join interactive workshops organised by experienced psychologists and coaches, in the meeting hall and outside, enjoying the beauty of the local sites and places.
The workshops will combine some theoretical explanations together with the practical and interactive exercises appealing to our bodies and minds.
The participants will be provided with the accommodation for 2 nights, breakfasts and lunches, as well as tea and coffee during the breaks between the trainings and workshops.
Who Should Attend?
Psychologists, trainers, coaches, counselors;
All those who are interested in psychology;
All those who are looking for the answers to their own questions;
All those who would like to try something new in the premises of Antalya in Turkey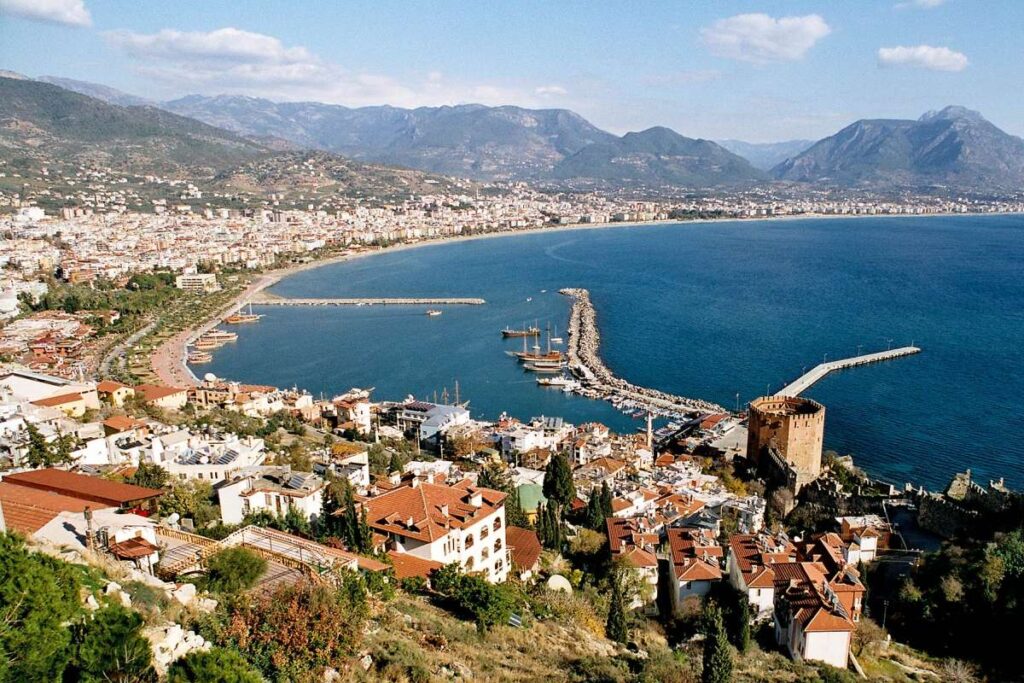 The program invites psychologists, trainers, coaches, counselors to give workshops and trainings within:
Emotional intelligence;
Communication;
Self-esteem;
Relations;
Nutritions;
Yoga and meditations;
Mental and psychological well-being;
Stress management;
Family relations;
Professional success;
Financial growth;
Body practices;
Positive psychology
Within the program of "Well-Being" – interactive workshops, trainings, body practices inside and outside, enjoying the beauty of the venue of Akdeniz University and Antalya.
Register to the program to join it as a workshop leader or a participant to learn and practice the best psychological trainings to enhance your well-being and mindfullness!