We would like to invite you to the 2nd International Conference "Pedagogical Advances in Technology-Mediated Education".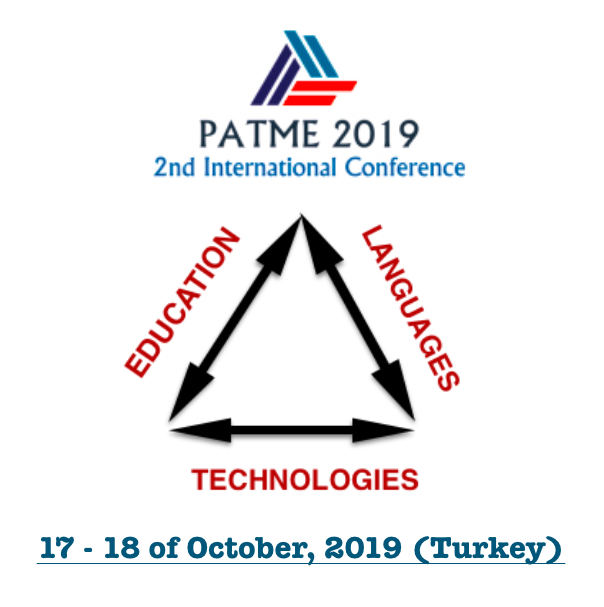 The conference is aimed to bring together academicians, independent researchers, students, businesses and all those who are interested to discuss problems of technologies and education, meet colleagues, and share their experiences and ideas about education and learning in the world of the technologically-enhanced society and globalised businesses.
The conference will comprise invited talks, workshops, oral presentations in presence and in a virtual mode.
The languages of the conference are English, Turkish
To participate in the conference the delegates must register by submitting the information according to their mode of participation.
Oral presenters, workshop speakers and virtual participants should submit abstracts of their research to be reviewed and accepted in the program of the conference.
The full papers will be reviewed for publishing in one of the conference journals or the conference monograph of selected papers.