---
---
Please choose the status of your participation in the conference and pay the registration fee accordingly.
---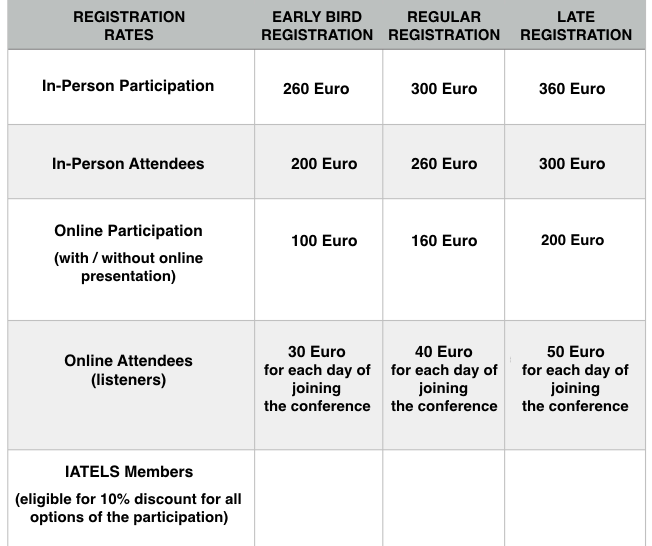 ---
The rates provided do not include 18% VAT.
---
Before making the online transfer, please be sure to read
---
+ Cancellation Policy
Please note, that in case of the cancellation the registration fee is not refundable.
A notification of cancellation must be made in writing and sent to the Conference Organising Committee at:
Email: apbm.iatels@gmail.com (APBM Conference),
Email: patme.iatels@gmail.com (PATME Conference),
Email: laste.iatels@gmail.com (LASTE Conference).
In case the conference cannot be held or is postponed due to the events beyond the control of the conference organization (Force Majeure), the conference organizers cannot be held liable by attendees for any damages, costs, or losses incurred, such as transportation costs, accommodation costs, financial losses, etc.
---
---