What to Do in Time of Lockdown?
These days all over the world we are experiencing the processes which affect us all physically, psychologically, and emotionally. Our usual daily routine of the the social life and work conditions have been destroyed. Being overwhelmed with the data of the coronavirus victims, most of us feel frustrated, coming into panic about the current situation and future.
Many of us, being forced to stay home to avoid infection, torn out from usual social circles and activities, find themselves locked down, staying by themselves, and lost in their thinking about what to do, how to live this time. The habitual ways of spending time are broken, but the new ones are not formed yet, reinforced with the insisting demands to stay home and to keep social distancing.
In this circumstances let's look for a different perspective to cope with the situation and adjust ourselves to the current challenges.
Stay Physically Active
The demand to stay home doesn't prohibit walking in open air. Moreover, the home itself can be turned into good training place to keep you fit and energetic. Speaking about walking out in open air, even 30 minutes of active walk can give you at least three kilometres of the distance to cover. Walking and doing exercises are the best tools to calm down your mind, stop annoying repetitive thinking about the problems, distract from the fears and panics.
Stop Tracing Data in Social Media about the Virus Victims
Staying focused on the social media posts about the situation brings more harm and damage to our psychological well-being than the infection itself. Remember that under the circumstances of escalating the pressure and frustration, our psychic itself can cause the sickness of our organism, unlocking our own health lacks and weaknesses. At the same time, when reading the news, keep in mind that as much as the grass is greener in the neighbour's garden, that much the real matter of facts can be exaggerated and brought in much darker light that the things are.
Focus on Your Family and Your Nearest Circles
Use this time to concentrate on the things and people who really matter in your life. In everyday hectics our nearest people suffer the most from the lack of our attention. We share more with the outer world than with those who make our lives. Remember, that the real value is in the family who are around us, helping and supporting even in the tiniest things. Turn your look to those who are near you to give them your time, your attention and support. Being together in close ties is the best prevention from all thinkable and unthinkable problems and disasters.
Stay Positive and Supportive
Being positive and optimistic is known to trigger our immune system agains infections and viruses. Even caught by the disease the patient with the positive thinking tends to recover quicker. Work to raise positive perspective within yourself and inspire with it whose who need your help and support at the moment.
Eat Healthy
No need to talk a lot about the benefits of developing habits of healthy eating, though in time of stress and frustration the attention to what you consume is even more important. It is vital to note not only what you consume, but also how you do it. Stress affects our eating habits that is why it is important to switch on the conscious control about the food selection and its consumption. Try to turn this time into exploring your own organism and give more attention to its needs, shedding more self love and care.
Hygienic Norms are Always Actual
The slogan says "Wash your hands and keep them clean!" To calm down your mind, please remember, that this is an elementary hygienic norm everybody must follow, no matter if we are in pandemic conditions or not. Keeping yourself away from the outer microbes is the main prevention measure from most of the illnesses, which are numerous in our daily life. Therefore, develop a skill to make your hands clean after every going out, be more aware of the contacts you are entering, though do not turn it into the paranoiac, remembering that our skin is a very strong barrier to prevent the microbes trying to penetrate into our bodies.
Focus on Your Professional Skills and Use This Time for Their Qualitative Enhancement
As far as the borders for international works are going to be closed for a certain period of time, we all will need to overlook our professional capabilities to adjust them to new conditions. Let it be technological enhancements, or any other adjustments, we definitely need to consider adding new skills to our professional capacities to be able to keep up the economical level of our lives.
Unlock Your Creativity, Try Alternatives
In time of locking certain channels and ways, it is important to look for alternatives to replaces the missing links in the chain. In case of disruptions in communications, we can use social media and other ICT for connection. In case of lacking resources, which used to come from aside, we have to overlook the existing potentials to turn them into the solutions.
Recover Your Talents and Dreams
With a plenty of time released due to the lockdown, take a second look at your talents and dreams. It is time to rethink your capabilities and remember what you were dreaming to do in your childhood, remember the things which bring your indigenous pleasure and start doing them, who knows, maybe turning hobbies into the economic activities to replace the works which have ceased because of the current crisis.
Learn New Language
To start a new language is a challenge we rare dare to take up in our daily routine hectics. With the released time you can open a new side in human communication by learning another language and another culture. It will be helpful for exercising your mind, keeping it in a working mode, learning and experiencing new things which will add colours to your everyday life. With new skills gained it will be possible to explore new possibilities for employment, education and setting a diffrent life style.
Search for New Potentials
As we have to turn our attention to ourselves to cope with our lives in our own closed environments it is just logical to refresh the perception of the resources available at hands and to give them another life. There can be material, human, information, and other types of resources which used to be invalid because of the expansion of their replacements from the outer worlds. Currently is the time to accumulate and reorganise the available potential, and to turn it to recover the gaps caused by the lockdown.
Stay Determined
Determination and the focus on the aims, people and ideas which give meaning to your life has been always the most powerful force to keep a person alive. In the worst cases keep your focus on the destination where you are striving to come, and consider all troubles as just another obstacle on the way for you to overcome and to get where you dream to be.
Explore the Nature and Activities in Open Air
Nature with forests, rivers, lakes, seas, oceans, and whatever else available in your place is a huge power for revitalisation and regaining yourselves. We all have come from the nature and it will always remain the most effective force in our lives. To take some fresh air, distract from the news flow, to come in peace with your inner yourselves are powerful mechanisms to cope with the stress and frustration.
Remember that Human Beings are Capable to Adapt to all Conditions
To conclude the list it is wished to remind that during all the history of the human civilisation we have been dealing with diseases and illnesses, catastrophes and disasters, wars, revolutions and all those processes which imposed danger, restrictions, limitations and other threatenings to our lives. The civilisations used to adapt, finding new ways to survive in changing conditions, as well as the human body always tends to adjust itself to the changing environmental conditions, developing new mechanisms in the immune system. Nobody can predict their own last days in their lives, as nobody can predict the reason of their passing away. The only what we have and must do is to stay calm, take real care of ourselves and our closest people, and do our best in exploiting our potentials to overcome the problems and look for the future.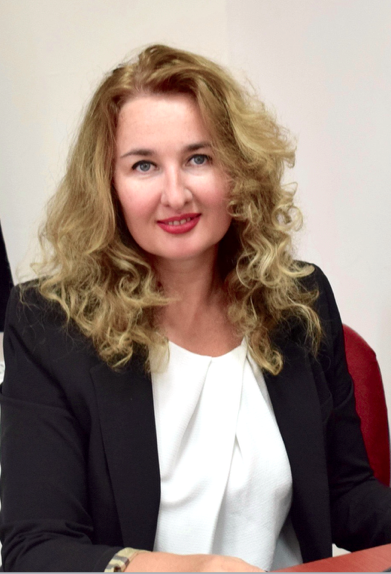 Prof. Dr. Iryna Sekret, teaching and conduction research in Education and Psychology, the author of a big number of publications, developer of the educational programs and projects.