Technostress in the Classroom: A Behavioural and Neurophysiological Investigation
Milena Head is a Professor of Information Systems and the Wayne C. Fox Chair in Business Innovation at the DeGroote School of Business, McMaster University (Canada). Her research interests relate to human-computer interaction and technology use and misuse. She has published over 100 peer-reviewed papers in academic journals, books and conferences including MIS Quarterly, Information Systems Research, Information & Management, International Journal of Human-Computer Studies, International Journal of Electronic Commerce, among others. Dr. Head has been the recipient of several research and teaching awards and serves on numerous journal editorial boards.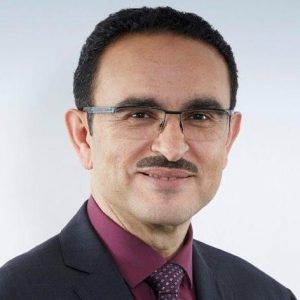 Khaled Hassanein is a Professor of Information Systems, Associate Dean (Graduate Studies & Research), and Director of the McMaster Digital Transformation Research Centre at the DeGroote School of Business, McMaster University. His research interests include digital technology adoption; HCI; DSS; and Neuro-IS. He has published over 115 peer-reviewed articles in leading conferences and journals including MISQ, ISR, JSIS, I&M, DSS, IJHCS. He is a senior editor, associate editor or editorial board member with several Information Systems' journals. He is a joint holder of several U.S. patents, a senior member of the IEEE and a designated Professional Engineer in Ontario.
While Information and Communication Technologies (ICTs) have tremendous potential to support positive teaching and learning, we must also be mindful of the potential negative consequences of the intensive use of such technologies. Evidence suggests that students are susceptible to anxiety through the use of ICT and distraction by others using ICTs in the classroom. Technology-mediated interruptions (i.e. "technorruptions") can have negative consequences on users and can affect others surrounding them. A significant proportion of students use ICTs for texting, gaming, social networking, and personal purposes in the classroom, which may distract the teacher and other students, and detriment learning. It is thus critical to rigorously study this phenomenon in the classroom to understand its impact on the educational process.
Traditionally, research in human computer interaction (HCI) has taken a behavioural perspective, in which perceptions are measured through self-reported questionnaires and interviews. Research using such traditional methods yields significant insights; however, these tools have major shortcomings due to inherent biases. Recently, researchers are realizing the major benefits that physiological measures and brain activity measures offer in helping to understand human behaviour. In our proposed research, we plan to triangulate neurophysiological observations in conjunction with traditional HCI methods. In our neurophysiological HCI research lab, we will simulate a variety of face-to-face and virtual educational settings in which participants (i.e., students, teachers) experience technorruptions. We anticipate that this investigation will significantly enrich our understanding of technostress implications on student-student and student-teacher relationships, as well as impacts on their attention, engagement, and learning.